We have had a great ride since we launched in beta last month. We came  out of beta last week and have onboarded fantastic customers and partners. In a month's time, we empower 30 organisations to super charge their hiring. 
We have seen a great uptick in the usage in last 1 month and we are really encouraged to march ahead with our mission of creating a better way to recruit and enabling recruiters to hire their next 100x candidate. We think this would be a good time  to tell you a few things about what's new with recruiterflow. We have quashed some major bugs (think giant creepy spiders) in the product and constantly improving user experience.
Track email opens
One of the biggest problems with emails is that you just don't know what happened after you hit the send button. You are completely in the dark while the life of email unveils itself! If the prospect has opened the email and clicked on the link, it is probably safe to assume that your email appealed to them but just not enough to push them over the ledge to reply, an email with a message to just push them to the edge is better! With recruiterflow, now you can track emails automatically! No extra effort required. We have seen most of our users using tools like mailtrack to do this, but it would be so much better if that information was there right where you are mailing most of the candidates.
Better way to create interview plan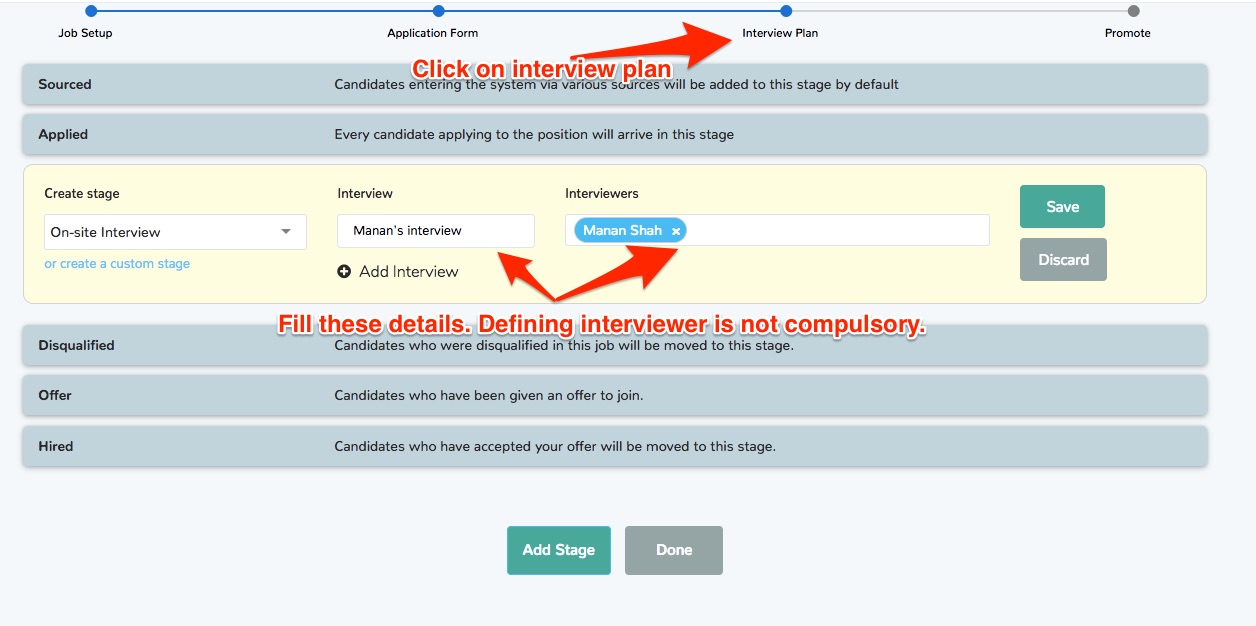 We got feedback from users that it was confusing to setup stages and interviews and had a bit of learning curve. The new and improved design makes it super intuitive to create an interview plan and follow a structured interview process.
Email alerts for applicants
Now, all the applicants who apply via careers page will get an automated email with a message that you can decide. The feature is under testing and will be released soon.
Integration with job boards
We have integrated with Indeed and Naukri. Now you will be able to post a job through recruiterflow to both these job boards and all the applicants will come directly to the dashboard!
Live chat support
We wanted to get closer and listen to you better. We have now integrated a live chat support. All you need to is not just ping us and we will get back to you immediately.
Manage tags effectively:
We saw that tags are a bit confusing affairs for multi people teams. So we have created a dedicated tags management system that will allow you to create a master list of tags and manage tags by changing them or merging them.
What's next!
Drip campaigns
Insanely powerful way to reach out to prospects. You should be able to run super personalised drip campaigns on candidates you source or who are already there in your candidate pool. The campaign recipient list can be dynamically updated. That means you can create a campaign and start sourcing candidates. The system will take care of the rest.
Richer data for social recruitment
We are working on something really fantastic. With our chrome plugin, you should be able to import entire candidate profile including details like "skills, education, work experience" and find anyone's personal email id. With one more click, you should be able to add them to a drip email campaigns. If you wish, and we really encourage you to, you can persoanlise the first email outreach and let us take care of the rest.
Use Recruiterflow to source candidates with super personalized drip email campaigns that convert 2.3X better.
Get Started for Free.