What a year it has been! In my 30 years on this planet, 2019 will hold a super special place. It is the year where we crossed the chasm of startup death and charted a way of exponential growth. Recruiterflow's MRR grew 5x in one calendar year doing a 14% m-o-m growth rate. The team of 3 irrational fanatics has now expanded to 6! More importantly, we now serve more than a thousand recruiters all over the globe.

One of the great things about yearend festivities is the pause from the everyday hustle. A strange type of time where you take a somber look at everything that is past and a zealous outlook for what's to come. The time when the sense of time fades away and past and future melt in a perfect limbo.

At a time like this, it becomes important to document the thrill of the journey.

Here are some of the highlights of the year that has been!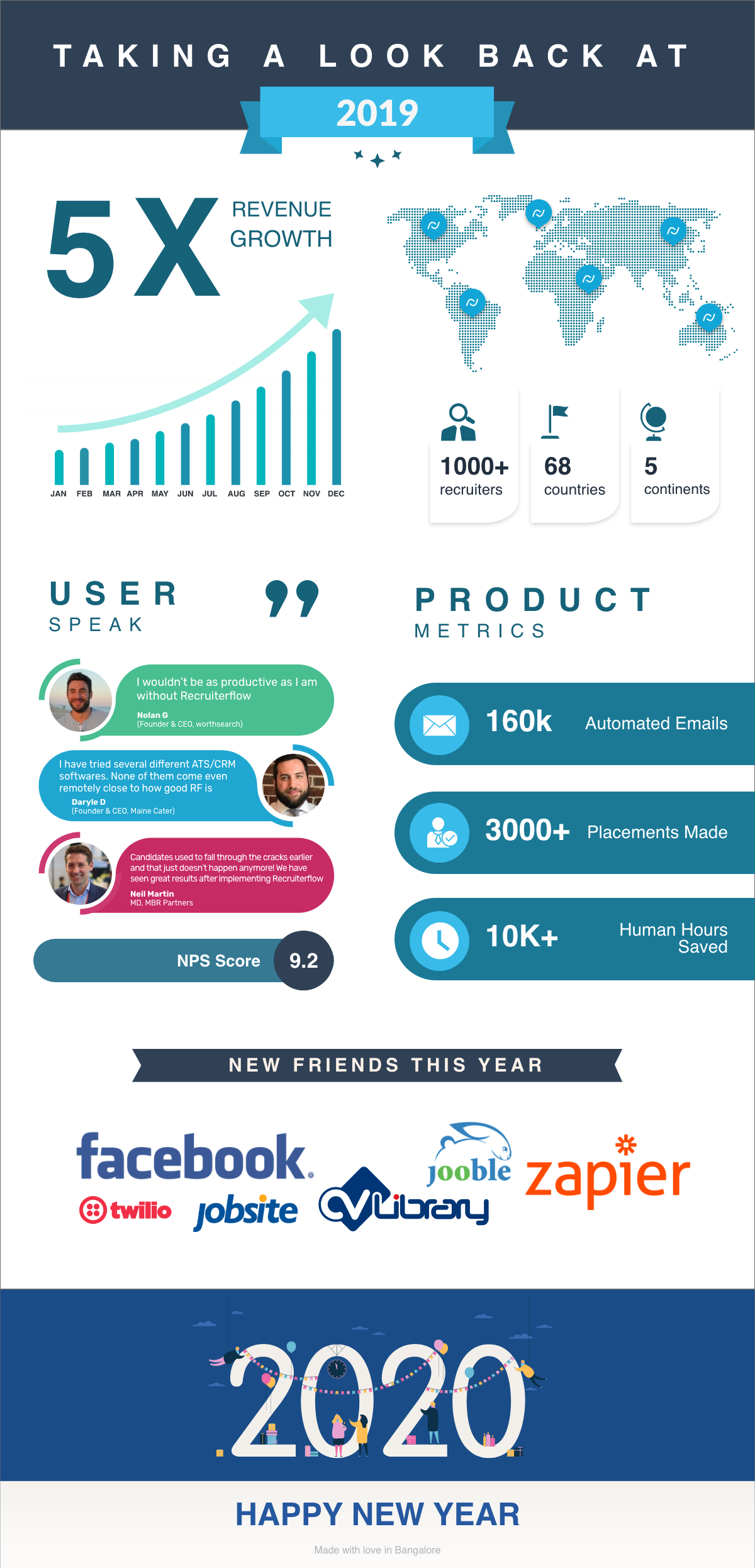 We can't wait for you to see what we bring for you in 2020! Here's to hoping you have a successful and fulfilling year.